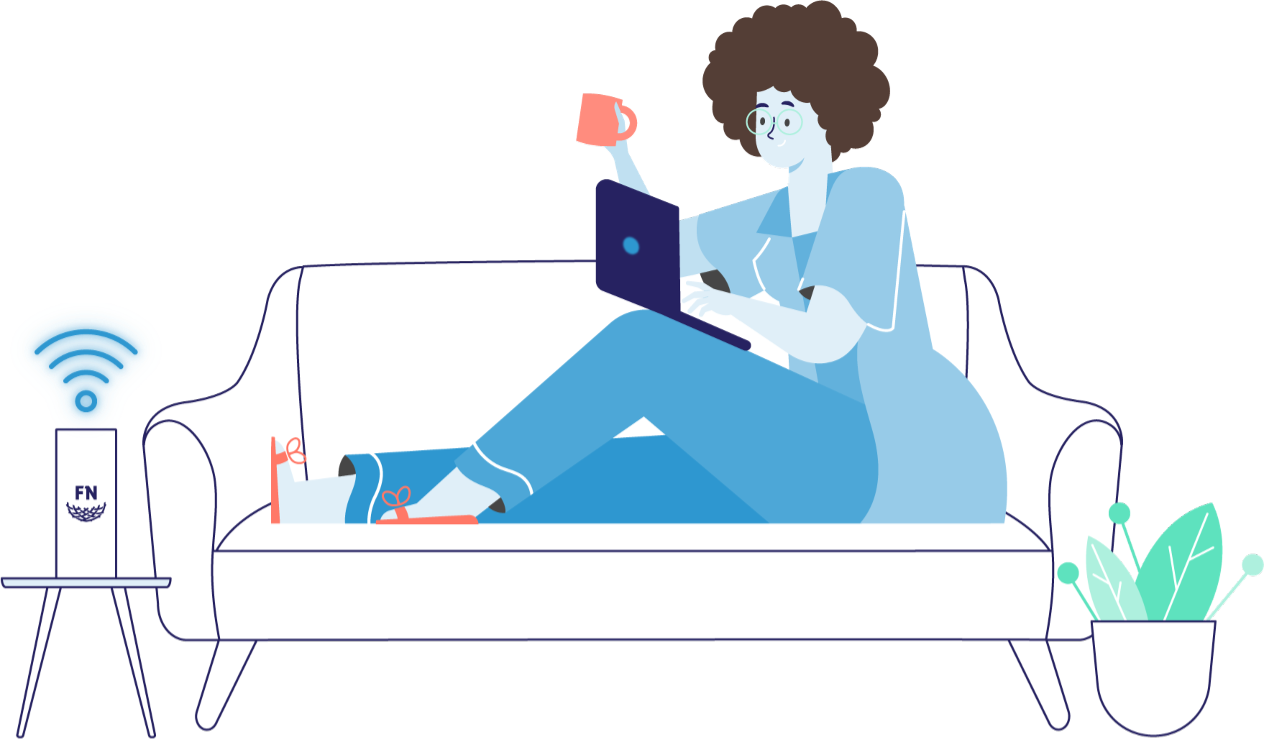 Buy in confidence with our guarantees
As a FibreNest customer you're always covered, we offer a fault repair guarantee to make sure you're always getting a fair deal or get appropriate compensation if we don't do what we promise. We want to be up front and won't make you scroll through our Terms & Conditions to find out what's what, everything you need is right here.
FibreNest Price Freeze
We're all about great value and predictability. That's why with FibreNest, we guarantee that the price you pay for your broadband plan won't increase until April 2025 at the earliest - that's right, our broadband prices are frozen for months to come.

This means you can sign-up in the confidence that our prices are fixed for the immediate future and won't shoot up. The only event that would cause us to ever increase our prices is if the law requires us to, for example, the rate of VAT increases or new regulatory obligations.

Predictable Prices
Unlike other Internet Service Providers we don't link annual price rises to inflation or use a complicated formula. We prefer to define price increases as simple fixed amounts, that's why we'll able to confirm that from April 2025, any price rises will be capped to a maximum of £2.00 per month. It doesn't matter if the rate of inflation goes up again or if interest rates climb, you'll never experience eye-watering automatic price increases with FibreNest. Few providers can give you price certainty like this.
Ultimate Flexibility
We guarantee that we'll always be upfront and transparent with you on pricing. That's why we charge new and existing customers exactly the same amount. In addition, we don't demand that you sign up for 24 months to get the best price. Our standard contract lasts just 12 months. If that's too long for you, we have a rolling monthly contract option called Broadband Flex. Whatever, contract you choose we guarantee that your broadband will be up and running from the day you move me.
FibreNest Fault Repair Guarantee
We understand how important it is to remain connected to the Internet these days. If you ever experience a technical problem, we'll do our very best to get it fixed as soon as possible. In many cases we can fix problems remotely without an Engineer needing to visit your property. If you need a home visit, we'll do our best to get an Engineer out to you within 2 working days, should you be available.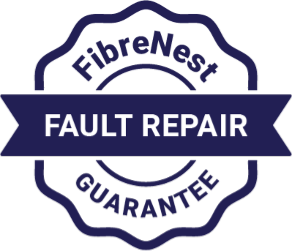 Compensation Amounts
In the event of any fault or outage we'll aim to get your service restored within 2 working days. If the fault results in a total loss of service and we don't restore your service after 2 working days, you will be eligible to receive a credit of £9.33 (inc. VAT) for each calendar day you're without any service. This starts after the 2 working days have elapsed. Working days are Monday to Friday and exclude Saturdays, Sundays and Bank Holidays.
So, for example, if you lost service on a Friday and we didn't restore your service to the following Tuesday you will be able to claim 2 days (£18.66) worth of service credits.
Example: Total loss of service fault lasting 6 calendar days.


Payments
Any service credits you claim and we approve will be applied to your FibreNest broadband invoice after we've closed the fault. We will confirm by email the amount you'll receive and when the credit will appear on your FibreNest bill.
Qualifying Faults
To qualify for a service credit the fault must relate to something we're responsible for providing as part of your broadband service. You must also experience a total loss of service. If the problem relates to equipment or services in your home, for example, your electricity supply or computer equipment, you won't be able to receive a service credit. Similarly, if you damage our equipment or your property is adversely affected by extreme weather conditions (for example your home was flooded), and our service is prevented from working you won't be able to claim a credit.
Fault Duration
All credits are calculated from the time that a fault reference number is issued and subsequently closed. Where you report a fault, we cannot backdate the start date. You are advised to contact us as soon as you have a problem. If we contact you to advise you of a major fault, we'll measure the duration of the fault from the point that we first detected it and opened a reference number.
Home Visits
If we need to send an Engineer out to you to fix a fault, we ask that you make yourself available on an agreed date and where necessary you allow us to conduct repairs inside your property at the earliest possible opportunity. We offer appointments on normal working days between the hours of 8am and 4pm. In the event we need to delay a repair at your request this may reduce the amount you can claim.
Missed Appointments
If we agree an appointment date with you and our Engineers don't arrive the same day, your appointment will be considered as missed and you will be able to claim a one-off service credit of £29.15 (inc. VAT). You'll also be entitled to this amount if we ask to re-book an Engineer's appointment within 24 hours of the original appointment. Where an appointment is missed because you are unavailable we may charge a fee to cover our time.
FibreNest Late Installation Guarantee
We'll always do our very best to deliver your Broadband service on the date we promised. If we don't meet the date that we quote you, we'll do one of two things.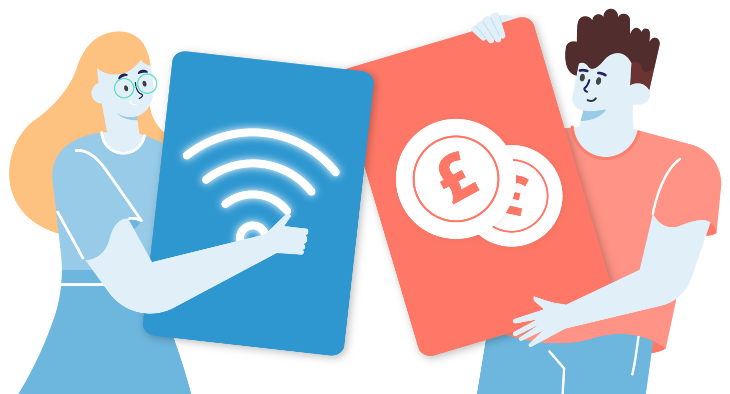 Temporary Service
Provide a temporary best efforts service at no charge until we can deliver the speed you ordered. Where a temporary broadband solution is offered, it may potentially be in place for a few days or several weeks.
Daily Compensation
Where FibreNest fails to deliver the broadband service you ordered you will receive compensation of £5.83* for each day we are late. Your compensation will start from the contracted delivery date and continue until we provide the service you're ordered or you agree to accept an alternative Broadband service (for example, a slower speed broadband connection).
Where we compensate you for late service delivery we will raise a service credit to cover the time you were without any service. This credit will be automatically applied to your invoice following activation. You don't need to conduct FibreNest to request the credit.
If you would prefer to receive your compensation as a one off payment instead of a service credit, you should contact us to state your preference. Where requested, such payments will be made within 10 days of your service going live or after your activation has been delayed for 30 days (whatever is sooner).
* £5.83 is inclusive of VAT. No credit will be due beyond the date that FibreNest advises you that your contracted service is available for activation.
Contact us: we're here to help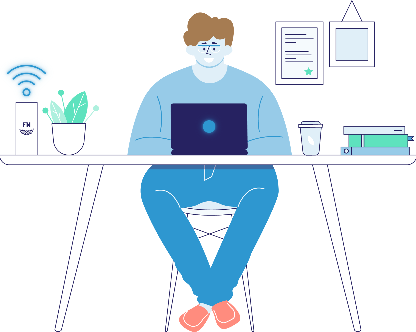 With exceptional customer service; our UK call centres offer help and advice from
8am to 8pm Monday to Friday, and 9am to 5pm Saturday and Sunday
Call us on 0333 234 2220

Or email support@fibrenest.com